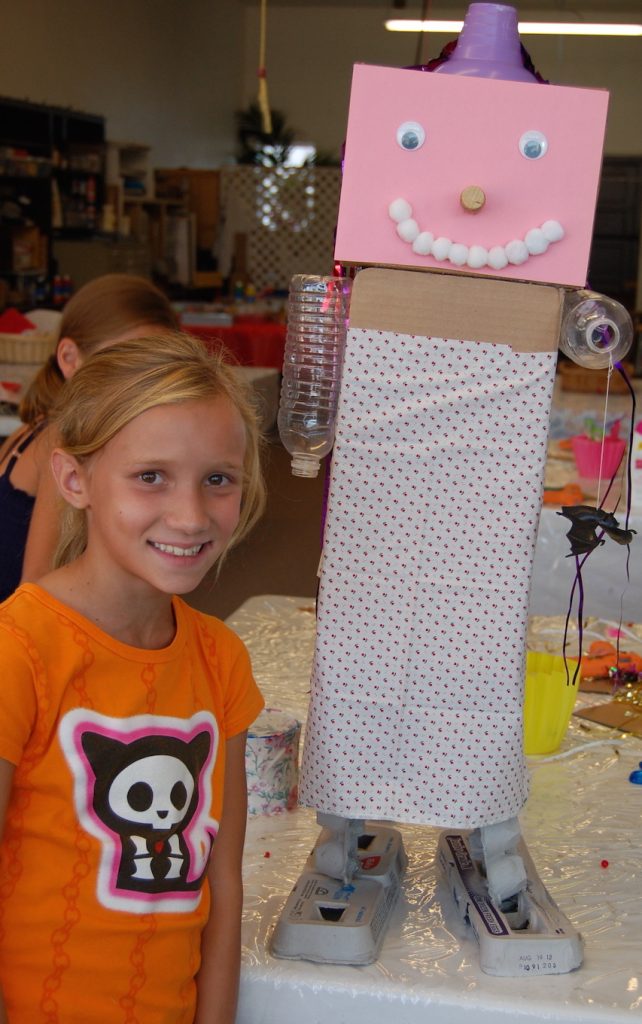 Summer is a time for finding fun activities for children. imagePathways provides a place for children to come and create using a variety of artistic mediums including: painting, collage, mod podge, printmaking, 3D sculptures using recycled materials and low heat glue guns and much more. Critical thinking skills are tested as children work to solve artistic and structural challenges as they build their 3D mini-sculptures.
Three artCamps are offered during the summer. Each 2-day artCamp has a different theme with art projects that will challenge creative imagination and allow children to explore and express freely. They are given the chance to immerse themselves in creative process for a total of 8 hours of artmaking. Children may attend one or both days of camp.
AGES: 6-12 years
**Please note: In order for children to participate they need to be able to use a low heat glue gun on their own.